Click HERE to check out our latest issue of the ASX newsletter!
Click HERE to check out our latest Star Talk recording!
Click HERE to check out our latest photos from our 11th Annual Symposium!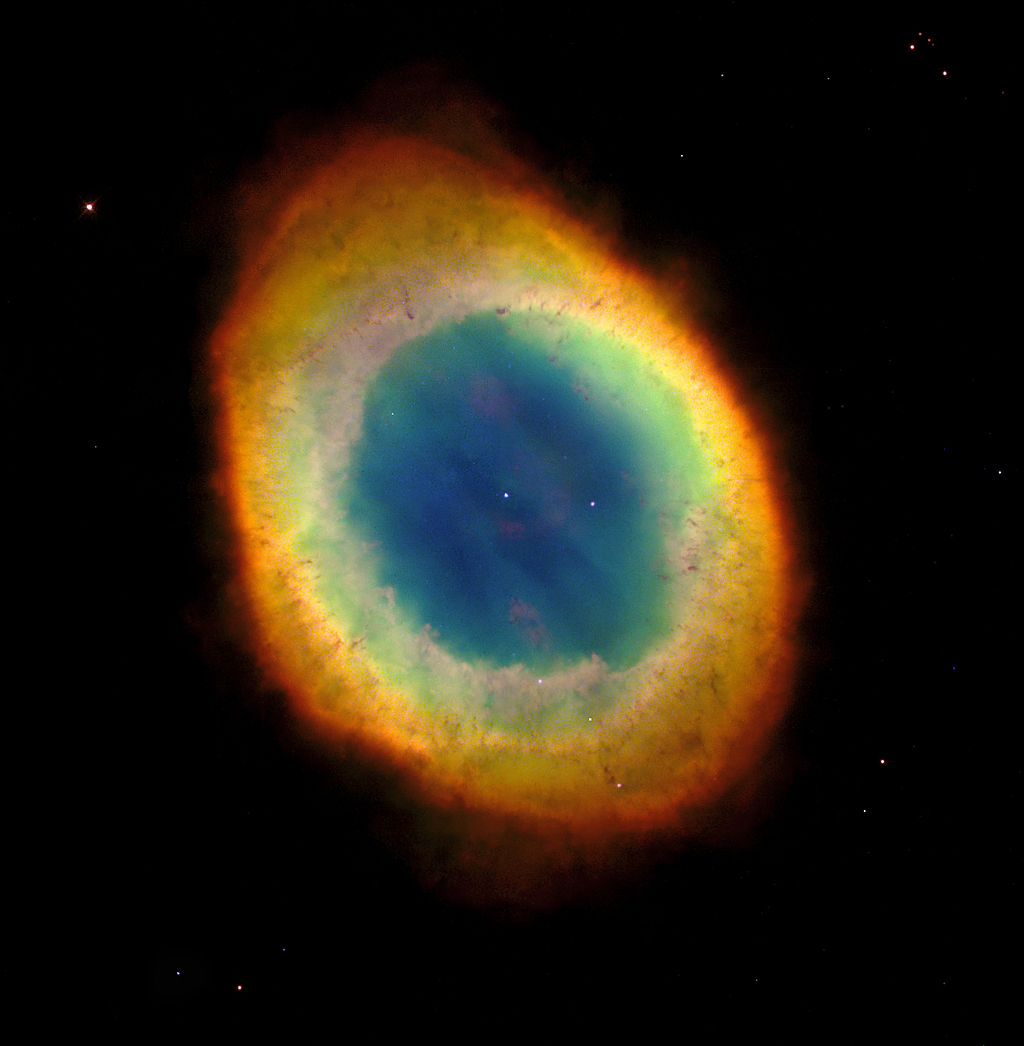 Location and Time:JJR MacLeod Auditorium (MS 2158), 1 King's College Circle from 7-10 pm the night of Friday, January 23, 2015. Read more.

ASX is partnering with the Canadian Nuclear Society to bring you a special event: Are Humans Ready to Land On Mars? On Friday, November 21, at 6:30 pm in the Bahen Center (40 St. George St.) room 1170, Nicholas Sion will describe the dangers of getting to Mars and how we can overcome them. ASX will then provide a telescope observing night. Please book your free tickets using Eventbrite here. Read more.
ASX will be holding our monthly Star Talk on November 13 at 8pm. The speaker is James Taylor, associate professor in the Department of Physics and Astronomy at the University of Waterloo. The talk will be given in McLennan Physical Labs (60 St George Street). The room is number 102 on the first floor. This is a FREE event and open for all ages. Read more.
ASX will be holding our monthly Star Talk on October 23 at 8pm. The speaker is Shelley Wright, an Assistant Professor in the Department of Astronomy & Astrophysics and Dunlap Institute for Astronomy & Astrophysics at University of Toronto. The talk will be given in McLennan Physical Labs (60 St George Street). The room is number 102 on the first floor. This is a FREE event and open for all ages. Read more.
Due to unforeseen circumstances, the speaker for next week's Star Talk will be unable to join us – but never fear, ASX has got you covered! Come out and get to know the ASX's executive team, each of whom are never happier than when discussing astronomy. Check out a film on the Hubble Space Telescope and then have a look at the on campus telescopes on the top of McLennan Physical Labs. The event will be held in the same room (MP102) at the same time (8pm). We hope to see Dr. Sills at a later date, but we'll see you there next week!
Hi stargazers! We are pleased to announce that our talk series, Star Talks, will be returning this year. These monthly events combine a lecture from a local professor with observing at UofT's two dome telescopes. This free talk will take place on the UofT campus, and is open to people from all astronomical backgrounds (including none at all!). Our September talk will be held in about a month, so stay tuned for updates!
This Saturday, Spring Reunion 2014 at U of T will be hosting several events for alumni of the University of Toronto. One space related event in particular will be given by Professor Shelley Wright of the Dunlap Institute. If you are interested in this event, please click on the registration link below!
Speaker: Shelley Wright
Title: Stress-Free Degrees – New Ways to Search for Extraterrestrial Intelligence
Day: Saturday May 31
Time: 2:45 PM – 3:45 PM
Location: Sidney Smith Hall (100 St. George Street)
Summary: How common is life in the universe? Is there other intelligent life? These are some of the largest puzzles to understanding our place in the Universe. For over 50 years, astronomers have been conducting the search for extraterrestrial intelligence (SETI). These searches have primarily been focused at radio wavelengths, but in the last decade astronomers are thinking of new ways to search for extraterrestrial communication. Prof. Wright will give an overview of humanity's quest in finding extraterrestrial intelligence, as well as future methods and programs that are on the horizon.
Register: https://springreunion.utoronto.ca/events/sfd
Hello ASX members and fellow stargazers! We would like to share an amazing opportunity from our sponsors at TD.
Like Ontario Craft Beer? Have the UofT MasterCard? You can get tickets to the Hart House Craft Beer Festival before they go on sale to the general public! Visit the UofTix Box Office, call (416) 978-8849, or click on the link below between May 20-27. Use your UofT MasterCard and promo code CRAFTBEER to get your tickets to this event.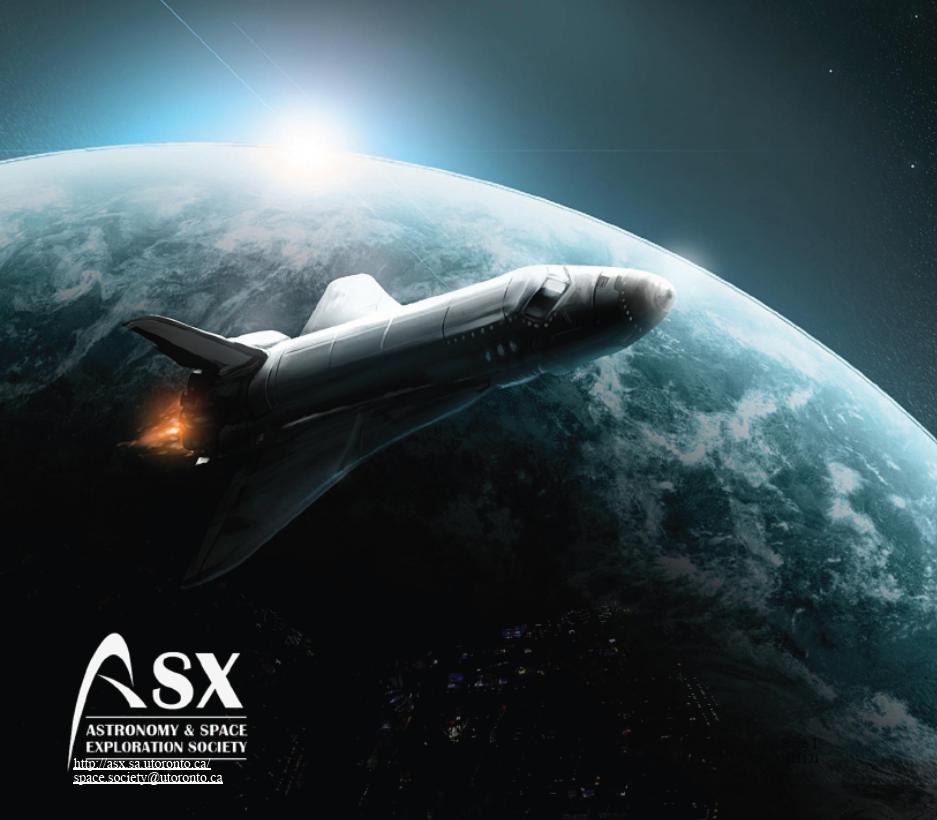 On April 2 at 6 pm, ASX will hold its Annual General Meeting in the Bahen Center, room 2175 (40 St George St). The 2014-15 executive team will be elected, we will watch a documentary about space, and pizza will be served. If you are a student, alumnus, staff, or faculty member of the University of Toronto and you are on this mailing list, you are eligible to vote and to run for an executive position. The executive positions and voting procedures are explained below. If you wish to run for an executive position, message space.society@utoronto.ca before 11:59 pm on April 1 and state your three top choices for executive position in ranked order. If our secretary does not respond within 24 hours, email again to ensure that he has received your message.
Read more.
Date & Time: Thursday, March 13th, 2014, 8:30 AM – 5:30 PM, with a Networking & Social Event at 7:00 PM
Location: Hyatt Regency Toronto, 370 King Street West, Toronto, Canada
Prominent speakers from Apogee Space Books, CRP Group USA, Enceladus, Hyphen Services, Mentor Works Inc., National Research Council, Industrial Assistance Program (NRC IRAP), OMX Marketplace, Space 1 Systems Inc, Synergy Resources, Ontario Drive and Gear (ODG), PricewaterhouseCoopers LLP, and University of Waterloo, Mechanical and Mechatronics Engineering, Additive Manufacturing Laboratory
More Info: http://spacecommerce.ca/events/2014-csca-national-conference
Early Bird Registration ends March 7, 2014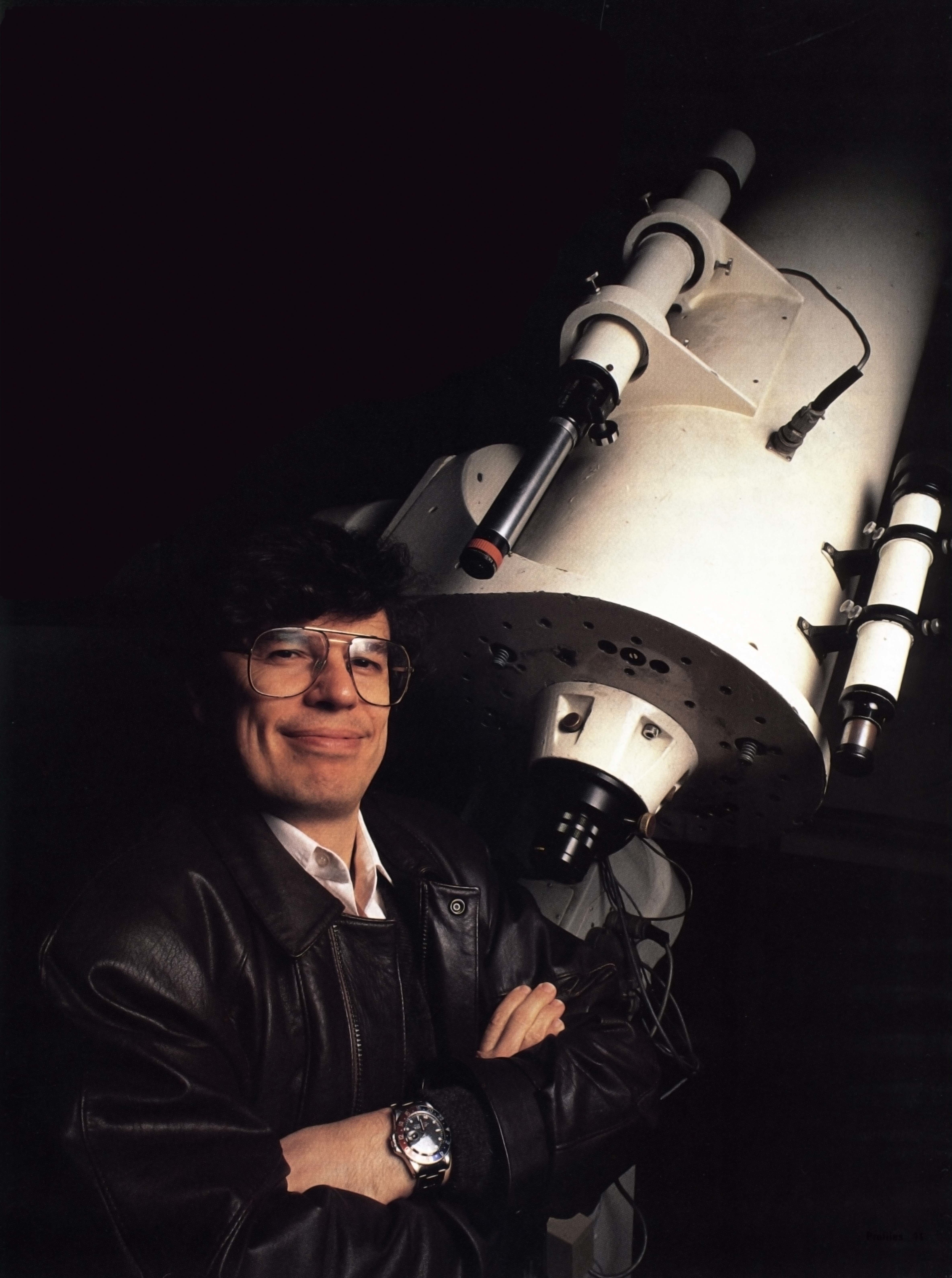 This upcoming Thursday, February 27th, the Astronomy and Space Exploration Society will be collaborating with The Star Spot in a live interview with Dr. Marshall McCall. The event will start at 8 p.m. and will be held in the McLennan Physical Laboratories(MP), room 134. Read more.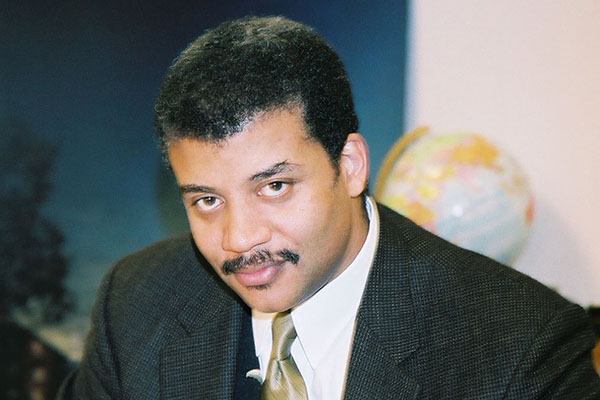 The March 21st Dunlap Prize Lecture with the one and only Neil deGrasse Tyson is coming up soon. Tickets are free but registration is required. Tickets are not yet available, however you can sign up for announcements on the website here.
A Big Thank You From ASX

Last nights symposium "Into the Cosmos" was a great success. We would like to thank our 3 guest speakers Professor Anthony Aguirre, Professor Matt Dobbs, and Professor Rafael Lopez- Mobilia for a night chock-full of stimulating ideas that truly brought our imaginations into the cosmos. We would also like to thank our many volunteers who greatly helped with the success of the event. This event could not have been possible without the generous donations from our sponsors at TD, U of T, Astronomy and Astrophysics Department at U of T, the Dunlap Institute, ULife, and Khan Scope. On behalf of everyone here at ASX, a big thanks to everyone who made this event one to remember! Clear Skies!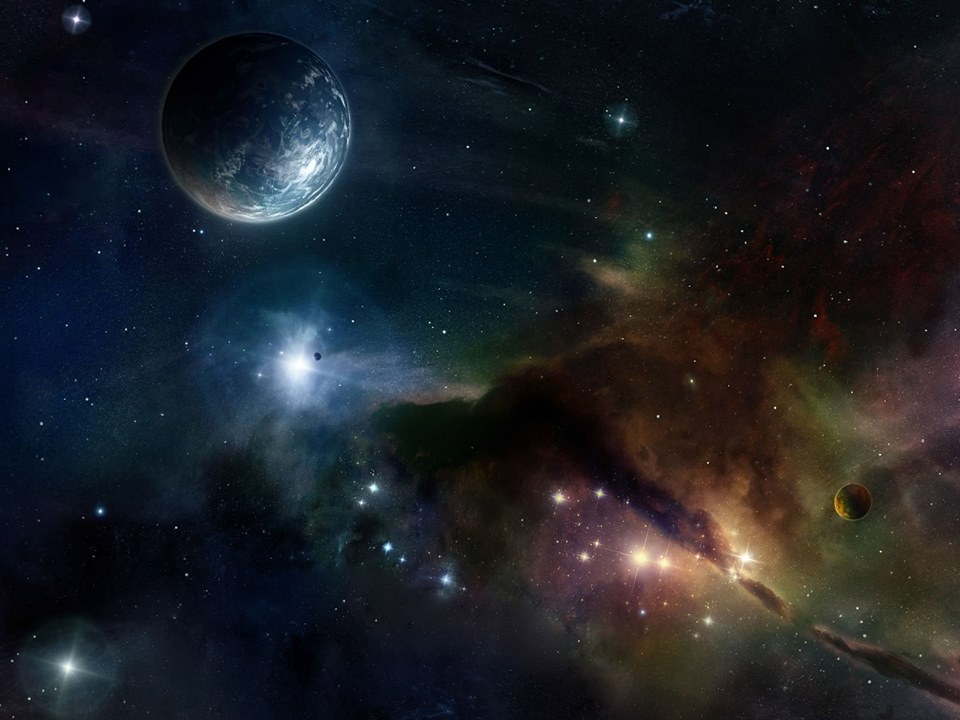 Location and Time:JJR MacLeod Auditorium (MS 2158), 1 King's College Circle from 7-10 pm the night of Friday, January 24, 2014.
Tickets available at Eventbrite.
This is the 11th annual symposium organized by ASX. This event aims to educate the public on some aspects of cosmology, and encourage students and the public to get informed and involved in the exciting projects and discoveries in cosmology. In the past, the symposium has featured famous astronauts, numerous top researchers, and leaders in the space industry. Previously, this annual event had attracted more than 600 audience members.
ASX will be holding our third Star Talk on November 21 at 8pm. The speaker is Dr. Ralf Gellert, Principle Investigator of the Canadian Alpha-Particle X-ray Spectrometer (APXS) and Associate Professor in the Department of Physics at the University of Guelph. The talk will be given in McLennan Physical Labs (60 St George Street). The room is number 103 on the first floor. This is a FREE event and open for all ages.
Ralf Gellert writes, "Last Summer the newest Mars Rover Curiosity made a picture perfect landing in Gale Crater to investigate the habitability of Mars in the past and present.
But what does this mean in detail and how does the rover tackle this task? The talk will discuss the rover, its tools and science instruments, how they work
together, as well as how the rover is operated on a day to day basis for over a year so far.
I'm the Principle Investigator of the Canadian Alpha-Particle X-ray Spectrometer (APXS), an improved version of the APXS instruments on board the earlier Mars rovers Spirit and Opportunity. Opportunity still operates to this very day over 9 years after landing. The APXS instruments analyze the chemical composition of soils and rocks and contribute to the overall findings of all missions. APXS data allow to connect the different landing sites together to get a global view of how Mars developed some 3-4 Billion years ago. All the missions show that water, one of the key ingredients needed for habitability, played a major role in Martian history.
The rovers found varying conditions, acidic and recently more neutral water that could shed light on the question, if life could have developed on Mars around the same time it did on Earth."
In case you missed it, here is a link to the audio from the Star Talk.
The Planetary Society Coming to Toronto!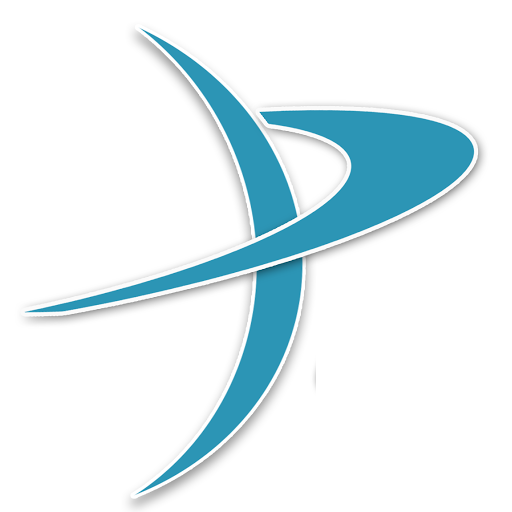 Hello Space fans! The official Facebook page of The Planetary Society, in Toronto, is now up! Check in for great future events and exciting news on everything to do with space exploration and technology!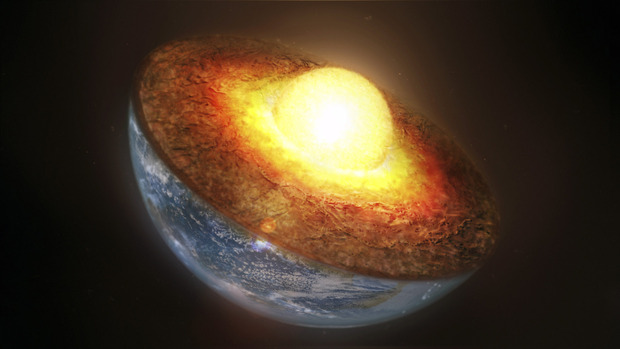 ASX will be holding our second Star Talk on October 24 at 8pm. The speaker is Dr. Sabine Stanley, a Canada Research Chair and Associate Professor in the Department of Physics at the University of Toronto. The talk will be given in McLennan Physical Labs (60 St George Street). The room is number 103 on the first floor. This is a FREE event and open for all ages.
Sabine Stanley writes, "Many planetary bodies in our solar system have magnetic fields that we can observe with spacecraft instruments. These magnetic fields are generated deep in planetary interiors by complex motions in liquid conductors. Because these magnetic fields are observable outside of the planet, they can act as important probes of planetary interiors. In this talk I will describe what we know of planetary magnetic fields and how they have provided us with fundamental information about the structure, composition and evolution of planets."
In case you missed it, here is the audio from the Star Talk.
First Annual Toronto Science Festival
Want even more science in your life? The first annual Toronto Science Festival (TSF) will be taking place all weekend from September 27th to 29th at the downtown campus of University of Toronto exploring the theme 'Life in the Universe'. Enjoy public talks, panel discussions, performances, film screenings, food and more. Keynote speakers include:
Jim Bell; School of Earth and Space Exploration, Arizona State U
Sean B. Carroll; Molecular Biology and Genetics, University of Wisconsin
Julie Payette; former Canadian astronaut, COO Montreal Science Centre
Messaging Extraterrestrial Intelligence (METI): Have you ever wanted to talk to ETs? As part of the TSF, everyone will be given the oppourtunity to send a message into space in an attempt to contact extraterrestrial intelligence! Make sure to send your message by September 25th. The most inspiring and thought-provoking will be posted to Facebook and shared via Twitter. Additionally, one written message and the transcript of one video message will be chosen to be sent to two stars as being good
candidates for having potentially habitable planets and will be transmitted via the Algonquin Radio Observatory during the TSF – don't miss it! So what would you say?
For program and details visit: http://tsf.utoronto.ca/
For details about METI and to submit your message to potential ETs visit: http://tsf.utoronto.ca/meti/
First Star Talk!
ASX will be holding our first Star Talk on September 26
at 8pm. The speaker is Dr. Chris Matzner, a University of
Toronto associate professor. The talk will be given in the Lash Miller building (80 St George Street) right next to McLennan Physical Labs. The room is number 162 on the first floor.
Professor Matzner will be talking about the lives and deaths of stars – and it promises to be an exciting topic (there may even be some physical demonstrations of stellar phenomena). We're excited to kickstart this series of talks and hope we'll see you all there!
Don't forget to stick around after the talk to ask questions and for some observing from the dome telescopes in Burton Tower (weather permitting)!
In case you missed it, here is a link to the audio from the Star Talk.
10th Annual Symposium Report!
You can read a report of our 10th annual symposium which was held on January 25, 2013 and we hosted three great speakers.
To read the report, click here.
To see some photos of the event click here.
10th Annual Symposium
It is getting closer to ASX 10th annual symposium. This year it would be on January 25, 2013 ( Mark it on your calender!) The topic is life on other planets and we are hosting great speakers  Dr. Chris McKay from NASA Ames and Professor Sara Seager from MIT.
Where: 2158 JJR Macloed Auditorium
Medical Sciences Building
1 King's College Circle
Toronto, Ontario M5S 1A8
Canada
When:    Friday, 25 January 2013 from 7:00 PM to 10:00 PM (EST)
Click here for ticket information.
Stay tuned for more updates!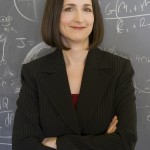 Sara Seager
 is a Professor of Planetary Science and a Professor of Physics at the Massachusetts Institute of Technology. She has been a pioneer in the vast world of exoplanets, planets that orbit stars other than the sun. Her ground-breaking research ranges from the study of exoplanet atmospheres to innovative theories about life on other worlds to development of novel space mission concepts. Professor Seager earned her BSc in Math and Physics from the University of Toronto and her PhD from Harvard University and now holds the Class of 1941 Professorship at MIT. She is on the advisory board for Planetary Resources and the Rosalind Franklin Society. Professor Seager is the recipient of numerous academic awards including the 2012 Raymond and Beverly Sackler Prize in the Physical Sciences and she has been frequently recognized in the media including most recently in Time Magazine's 25 Most Influential in Space in 2012.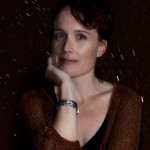 Kathryn Denning is an anthropologist and archaeologist at York University, where she teaches coursesranging from the Anthropology of Outer Space to Ancient Civilizations. Her current work with the NASA Astrobiology Institute and the SETI Institute includes co-leading projects on the evolution of intelligence on Earth, and astrobiology and society. She also studies Mars simulations, and current ideas about the human colonization of space.  Her SETI-related anthropological work focuses on scientists' ideas about what alien
intelligences would be like, the ongoing debates about active transmission projects, and the potential social impact of a SETI detection.
She has presented her work at the Royal Society UK, American Anthropological Association, the International Astronautical Congress, Bioastronomy, AbSciCon, and Singularity University. Her published SETI-related research includes explorations of: scientists' conceptions of ETI, and how these are influenced by culture, history, and by the technology used in SETI; interstellar message construction; debates about 'active SETI'; and, what civilizations on Earth tell us about the Drake factor "L" (a key variable in the Drake Equation).  She is an active member of the International Academy of Astronautics SETI Permanent Study Committee and its Post-Detection task group, co-PI of the Astrobiology & Society Focus Group of the NASA Astrobiology Institute, and co-PI of the Intelligence in Astrobiology project of the NAI and the SETI Institute. She greatly enjoyed a stint at the Mars Desert Research Station, and collaborates with Icarus Interstellar, Tau Zero, and the Lincoln Center Space Ethics group at Arizona State University. She is active in media outreach, and sometimes wanders off to investigate the undead, mythical beasts, and ancient apocalyptic ideas for television programs.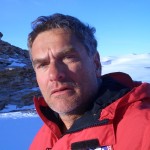 Chris McKay has done research on planetary atmospheres, particularly the atmospheres of Titan[3] and Mars, and on the origin and evolution of life. He is a co-investigator on the Huygens probe, the Mars Phoenix lander, and the Mars Science Laboratory. He also performed field research on extremophiles, in such locations as Death Valley, the Atacama Desert, Axel Heiberg Island, and ice-covered lakes in Antarctica.He is a member of the board of directors of the Planetary Society and also works with the Mars Society, and has written and spoken on space exploration and terraforming. He is also an adviser for the Microbes Mind Forum.
ASX Movie and election Night
It's that time of year again! ASX is back in action and our first event of the year will be a movie night taking place this Friday, September 28th! Since there's been so much buzz lately with the Curiosity rover lately, we've decided to show a movie about Mars! We'll be deciding between two movies once the event starts! The movie will either pertain to Life on Mars, or Can we make it to Mars!
Afterwards there will be some mingling and then we'll be hosting our Start of Term elections. We have an incredible amount of positions open and a general overview of each is available on our website: 
http://www.asx.sa.utoronto.ca/
. As general members of our club, everyone has the right to come to this event and vote on each position! If you're interested in joining our executive council, be sure to respond to this email before Friday.
Refreshments will be provided!
Event Details:
Date: Friday, September 28th! (This Friday!! Mark it on your calendar!!)
Location: ES B142 (basement), 33 Willcocks Street, M5S 3B3
Time: 5-7(:30ish)pm
Be sure to check out our Facebook page for more updates!
http://www.facebook.com/ASXSociety
Hope to see you all there! 
Support ASX
Thanks to the support of our sponsors, ASX's events are free for students, and mostly free for the public (other than the Symposium which is at a nominal charge). We would greatly appreciate any support you may be able to provide, to help ASX continue offering its educational events to students and the public. To make a donation please click here:

If you would like to provide an item or service as an in-kind donation please emails us at space.society@utoronto.ca. Thank you for your help.
____________________________________________________
Survey Software Powered By
QuestionPro
Website Polls Powered By
MicroPoll
Email Marketing Powered By
ContactPro
Suggestion Box Powered By
IdeaScale
Links to previous newsletters as well as instructions for signing up to receive future editions can be found by clicking HERE.