Click HERE to check out our latest issue of the ASX newsletter!
10th Annual Symposium Report!
You can read a report of our 10th annual symposium which was held on January 25, 2013 and we hosted three great speakers.
To read the report, click here.
To see some photos of the event click here.
10th Annual Symposium
It is getting closer to ASX 10th annual symposium. This year it would be on January 25, 2013 ( Mark it on your calender!) The topic is life on other planets and we are hosting great speakers  Dr. Chris McKay from NASA Ames and Professor Sara Seager from MIT.
Where: 2158 JJR Macloed Auditorium
Medical Sciences Building
1 King's College Circle
Toronto, Ontario M5S 1A8
Canada
When:    Friday, 25 January 2013 from 7:00 PM to 10:00 PM (EST)
Click here for ticket information.
Stay tuned for more updates!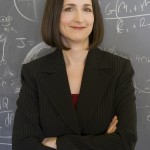 Sara Seager
 is a Professor of Planetary Science and a Professor of Physics at the Massachusetts Institute of Technology. She has been a pioneer in the vast world of exoplanets, planets that orbit stars other than the sun. Her ground-breaking research ranges from the study of exoplanet atmospheres to innovative theories about life on other worlds to development of novel space mission concepts. Professor Seager earned her BSc in Math and Physics from the University of Toronto and her PhD from Harvard University and now holds the Class of 1941 Professorship at MIT. She is on the advisory board for Planetary Resources and the Rosalind Franklin Society. Professor Seager is the recipient of numerous academic awards including the 2012 Raymond and Beverly Sackler Prize in the Physical Sciences and she has been frequently recognized in the media including most recently in Time Magazine's 25 Most Influential in Space in 2012.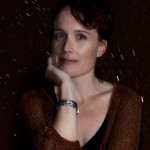 Kathryn Denning is an anthropologist and archaeologist at York University, where she teaches coursesranging from the Anthropology of Outer Space to Ancient Civilizations. Her current work with the NASA Astrobiology Institute and the SETI Institute includes co-leading projects on the evolution of intelligence on Earth, and astrobiology and society. She also studies Mars simulations, and current ideas about the human colonization of space.  Her SETI-related anthropological work focuses on scientists' ideas about what alien
intelligences would be like, the ongoing debates about active transmission projects, and the potential social impact of a SETI detection.
She has presented her work at the Royal Society UK, American Anthropological Association, the International Astronautical Congress, Bioastronomy, AbSciCon, and Singularity University. Her published SETI-related research includes explorations of: scientists' conceptions of ETI, and how these are influenced by culture, history, and by the technology used in SETI; interstellar message construction; debates about 'active SETI'; and, what civilizations on Earth tell us about the Drake factor "L" (a key variable in the Drake Equation).  She is an active member of the International Academy of Astronautics SETI Permanent Study Committee and its Post-Detection task group, co-PI of the Astrobiology & Society Focus Group of the NASA Astrobiology Institute, and co-PI of the Intelligence in Astrobiology project of the NAI and the SETI Institute. She greatly enjoyed a stint at the Mars Desert Research Station, and collaborates with Icarus Interstellar, Tau Zero, and the Lincoln Center Space Ethics group at Arizona State University. She is active in media outreach, and sometimes wanders off to investigate the undead, mythical beasts, and ancient apocalyptic ideas for television programs.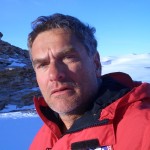 Chris McKay has done research on planetary atmospheres, particularly the atmospheres of Titan[3] and Mars, and on the origin and evolution of life. He is a co-investigator on the Huygens probe, the Mars Phoenix lander, and the Mars Science Laboratory. He also performed field research on extremophiles, in such locations as Death Valley, the Atacama Desert, Axel Heiberg Island, and ice-covered lakes in Antarctica.He is a member of the board of directors of the Planetary Society and also works with the Mars Society, and has written and spoken on space exploration and terraforming. He is also an adviser for the Microbes Mind Forum.
ASX Movie and election Night
It's that time of year again! ASX is back in action and our first event of the year will be a movie night taking place this Friday, September 28th! Since there's been so much buzz lately with the Curiosity rover lately, we've decided to show a movie about Mars! We'll be deciding between two movies once the event starts! The movie will either pertain to Life on Mars, or Can we make it to Mars!
Afterwards there will be some mingling and then we'll be hosting our Start of Term elections. We have an incredible amount of positions open and a general overview of each is available on our website: 
http://www.asx.sa.utoronto.ca/
. As general members of our club, everyone has the right to come to this event and vote on each position! If you're interested in joining our executive council, be sure to respond to this email before Friday.
Refreshments will be provided!
Event Details:
Date: Friday, September 28th! (This Friday!! Mark it on your calendar!!)
Location: ES B142 (basement), 33 Willcocks Street, M5S 3B3
Time: 5-7(:30ish)pm
Be sure to check out our Facebook page for more updates!
http://www.facebook.com/ASXSociety
Hope to see you all there!
StarFest 2012 Report
Several ASX members attended starfest 2012. It was a great event with clear skies for observing, and great lectures. To learn more, check out a report by one of the ASX exec members who attended this year's starfest:
Click HERE to check out the report.
Support ASX
Thanks to the support of our sponsors, ASX's events are free for students, and mostly free for the public (other than the Symposium which is at a nominal charge). We would greatly appreciate any support you may be able to provide, to help ASX continue offering its educational events to students and the public. To make a donation please click here:

If you would like to provide an item or service as an in-kind donation please emails us at space.society@utoronto.ca. Thank you for your help.
____________________________________________________
Survey Software Powered By
QuestionPro
Website Polls Powered By
MicroPoll
Email Marketing Powered By
ContactPro
Suggestion Box Powered By
IdeaScale
Links to previous newsletters as well as instructions for signing up to receive future editions can be found by clicking HERE.