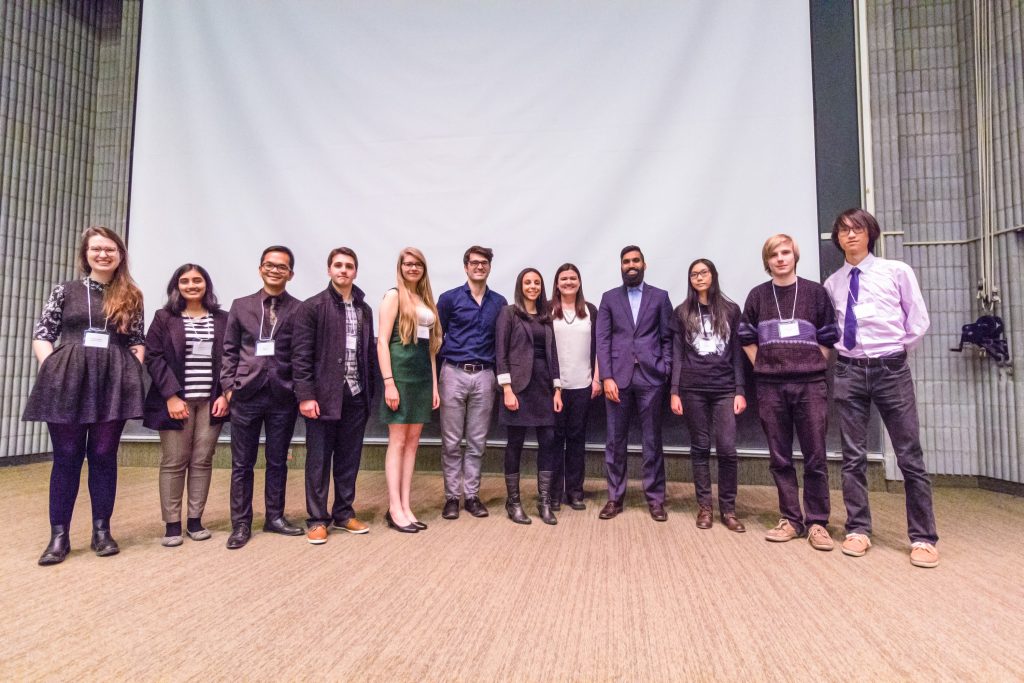 The Astronomy & Space Exploration Society (ASX) is a non-profit organization run by the University of Toronto space community, in Ontario, Canada. ASX's purpose is to educate, excite, and inspire students, professionals, and the general public about astronomy and space.
Since its inception in 2003, ASX has rapidly grown to over 1200 members, and has organized and hosted 10 or more events per year, attracting hundreds of event attendees each year. ASX's signature event is the annual 'Expanding Canada's Frontiers' Symposium, which has attracted an audience of up to 500 people in a single event. Other events include the "Faces of Space" Lecture Series, Panel Discussions, Space Exploration Showcase, and Observing Nights. Topics of discussion have covered various facets of space, such as 'Mars and Beyond', 'The Search for Life', 'Cosmology from the Stratosphere', and 'Space Business'.
ASX has featured prominent speakers from around the world, such as:
ASX has established partnerships with numerous organizations, such as The Star Spot, University of Toronto's Department of Astronomy & Astrophysics, CSS (Canadian Space Society), Mars Society Canada, and the Ontario Science Centre. In addition, ASX has collaborative relationships with the Royal Astronomical Society, CSA (Canadian Space Agency), UTIAS (U of T Institute for Aerospace Studies), and York University.
ASX is continuously seeking support from sponsors, new partnerships and collaborations, and distinguished speakers, in order to continue educating, exciting, and inspiring today's society about astronomy and space exploration
Executives
President:
Jahnavi Shah
Vice President:
Henry Leung
Finance Director:
Austin Long
Secretary:
Cassandra Chanen
Symposium Director:
Rui Geng
Observing Director:
Loïc Nassif-Lachapelle
Outreach Director:
Tyler Wizenberg
Symposium Coordinator:
Ayush Pandhi
Graphics Designer:
Sylar Lu
Graphics Designer:
Catharine Solomon
Webmaster:
Clarence Fung