July 2015: Picture of the Month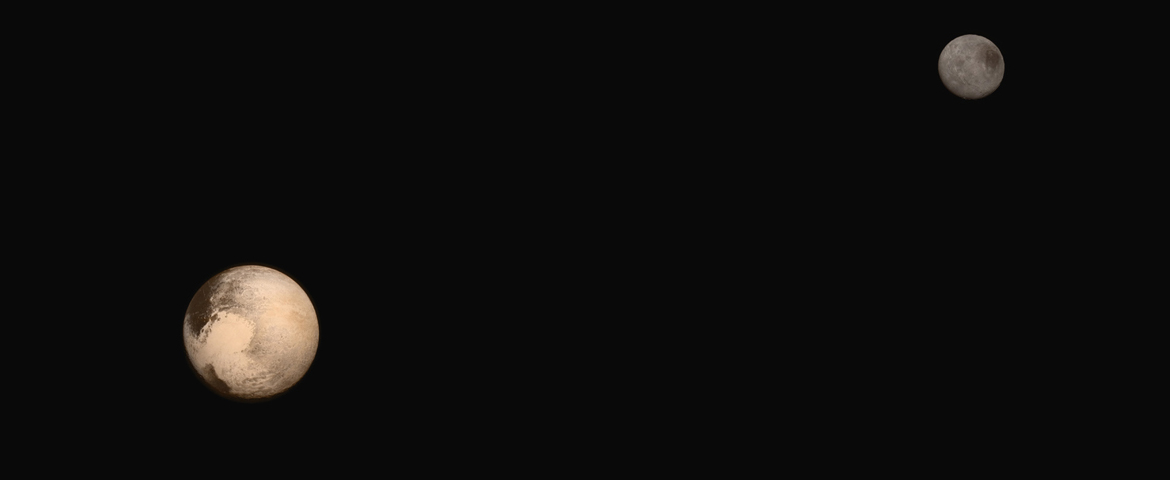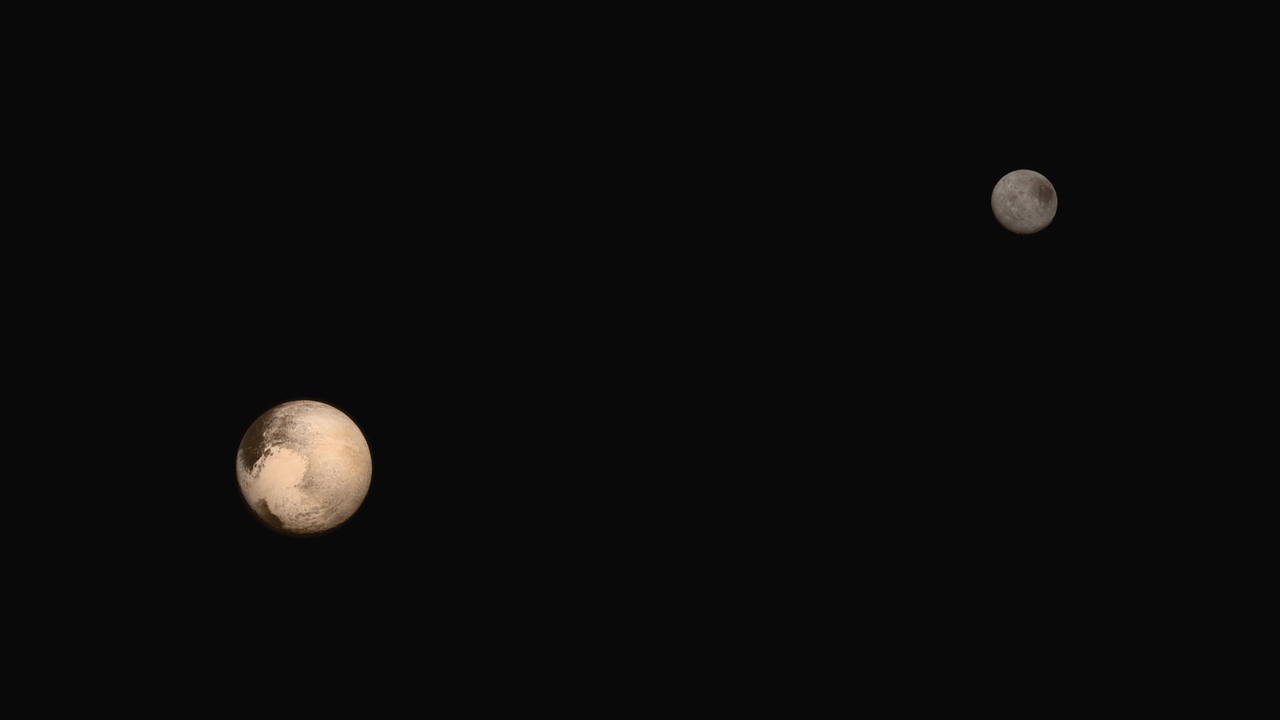 With the recent Pluto flyby earlier on this month, come the extraordinary photos of Pluto and Charon (not to mention the countless amount of data collected). Above is a portrait of Pluto (left) and Charon (right). The size, separation, color and orientations of Pluto and Charon are approximated in this image.
For a better look at Pluto, click HERE.
For a better look at Charon, click HERE.