July 2016: Picture of the Month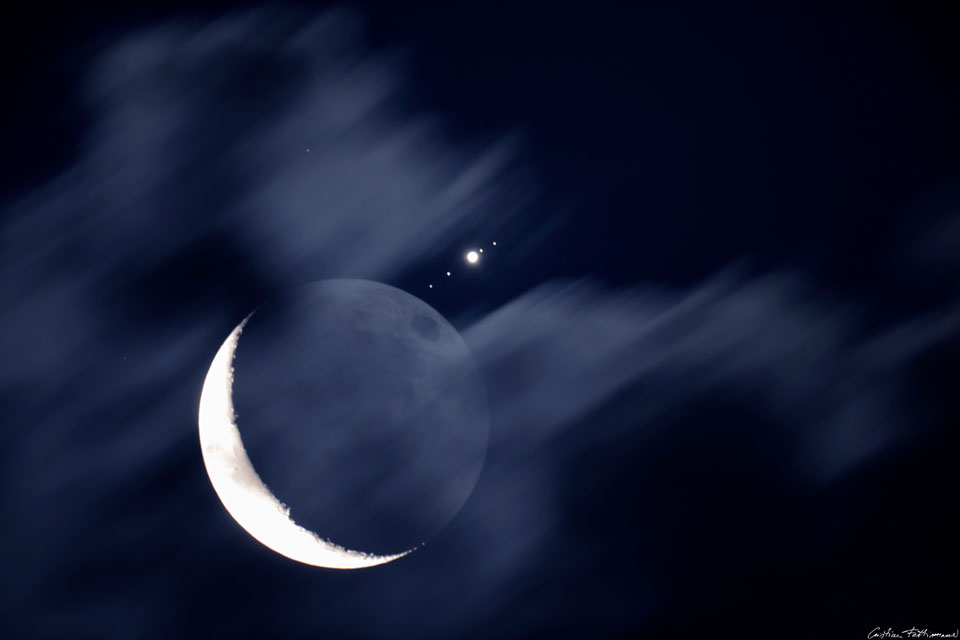 From left to right, Callisto, Ganymede, Jupiter, Io, and Europa can be seen in this telescopic view alongside the Moon. The sunlit crescent of the Moon is overexposed while the Moon's night side is faintly illuminated by the Earth.
Want more information, check out APOD!