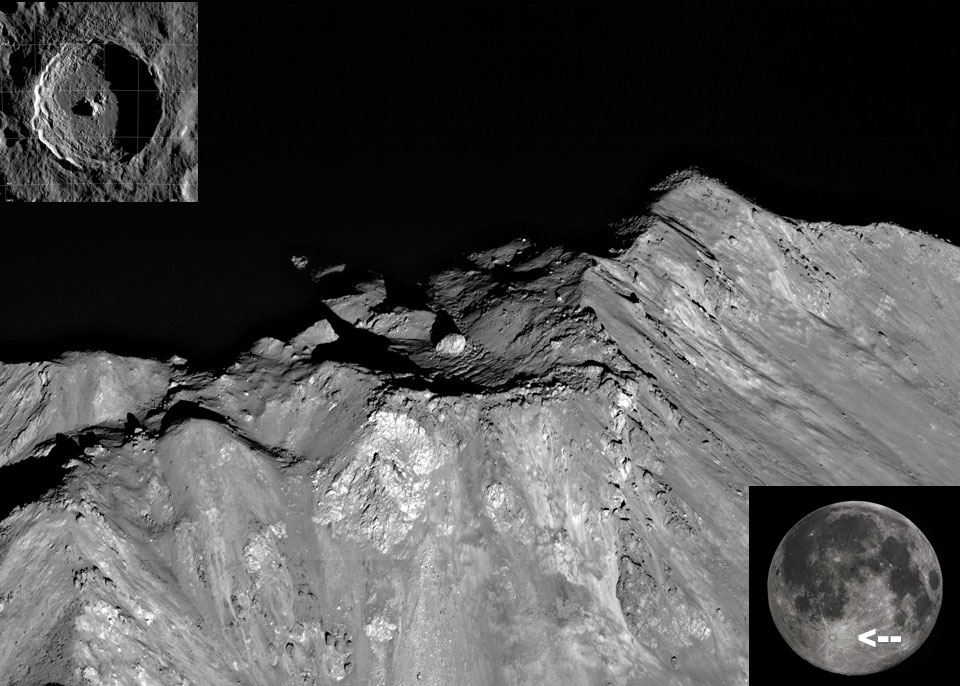 Why is there a large boulder near the center of Tycho's peak?
Tycho crater on the Moon is one of the easiest features to see, visible even to the unaided eye (inset, lower right).
But at the center of Tycho (inset, upper left) is a something unusual — a 120-meter boulder.