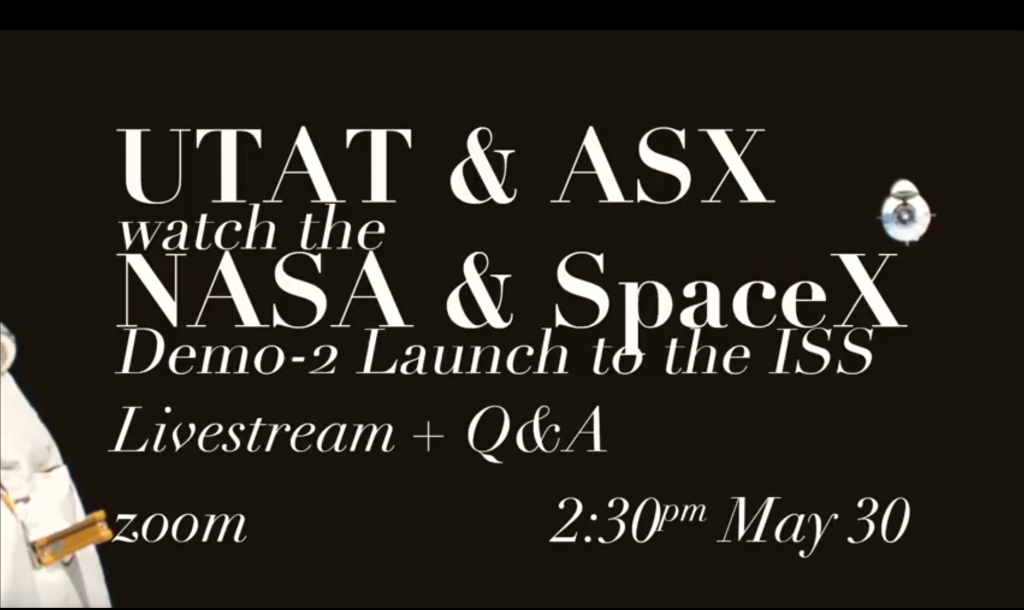 ZOOM LINK: Click here

On June 1st, Col. Doug Hurley and Col. Bob Behnken will become the first astronauts to pilot SpaceX's Dragon 2 spacecraft to the ISS. This mission will launch a new era in space travel, as the first crewed commercial flight to the space station. To mark this momentous occasion, ASX is collaborating with the U of T Aerospace Team (UTAT) to answer any questions you have while we all watch NASA's livestream together!
Hosted on Zoom, our moderators will begin taking questions at 2:30PM until the launch at 3:22PM, and immediately after until 4:00PM. Leading discussion and taking questions will be Hybrid Engine Propulsion Lead Jacob Weber from UTAT's Rocketry Division. Feel free to come with your own questions, or lend an ear to our guided discussion. As usual, everyone with any amount of background knowledge is welcome!