17th ASX Symposium – Mysteries of the Universe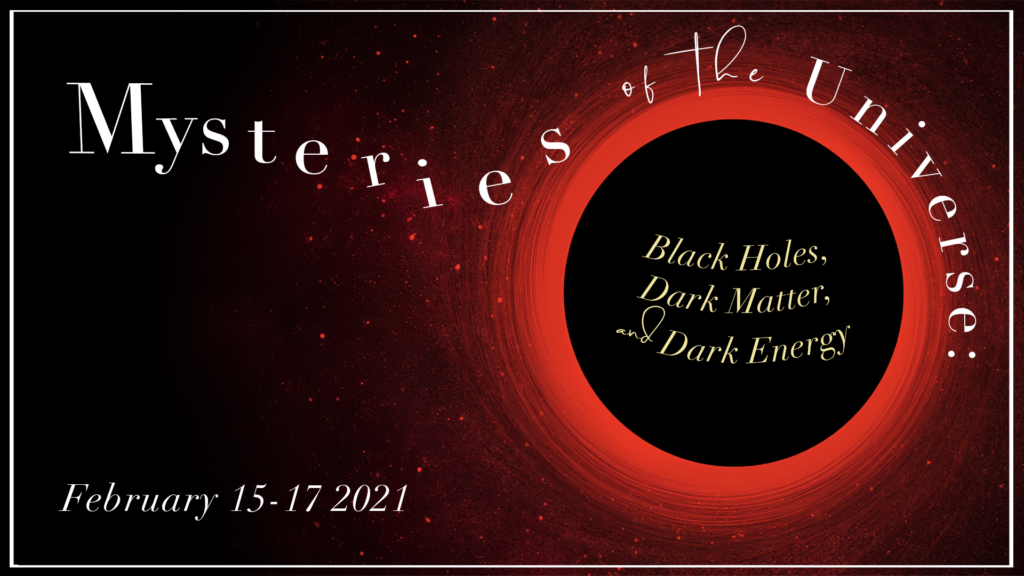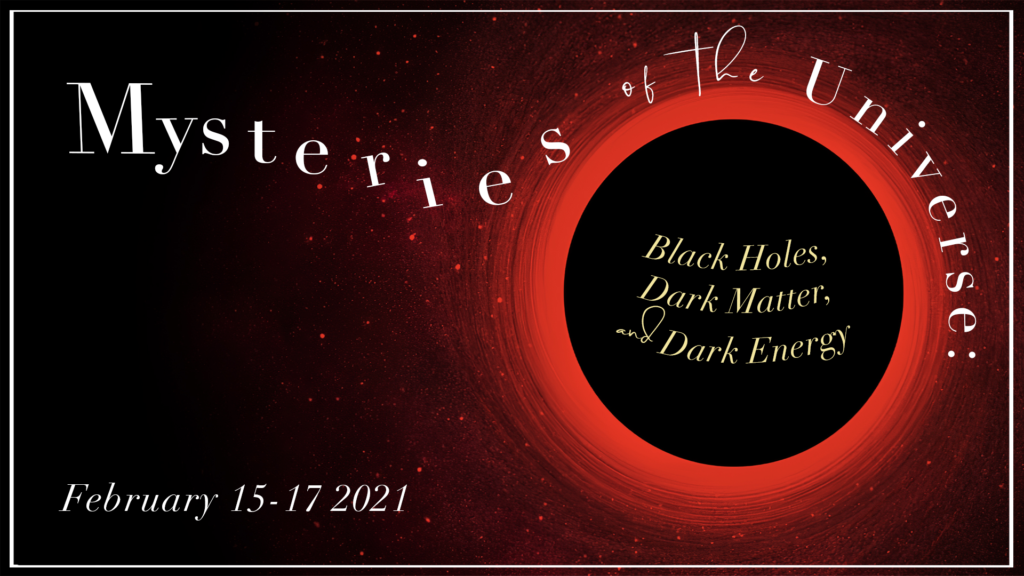 Would you like to learn about astronomy?
Learn about the Mysteries of the Universe from leading astronomers in our annual symposium from February 15–17!
Astronomers from the University of Toronto to the University of Cambridge are set to improve your understanding of the universe at the ASX Society's 17th annual symposium themed "𝗠𝘆𝘀𝘁𝗲𝗿𝗶𝗲𝘀 𝗼𝗳 𝘁𝗵𝗲 𝗨𝗻𝗶𝘃𝗲𝗿𝘀𝗲".
Learn from research scientists including Dr. Anastasia Fialkov, senior research fellow with the Kavli Institute at the University of Cambridge; Dr. Marc Kamionkowski, professor of theoretical physics & astronomy at Johns Hopkins University; and Dr. Chris Impey, professor of astronomy at the University of Arizona. Watch 𝗴𝘂𝗲𝘀𝘁 𝗹𝗲𝗰𝘁𝘂𝗿𝗲𝘀, a 𝗱𝗮𝗿𝗸 𝗺𝗮𝘁𝘁𝗲𝗿 𝗱𝗶𝘀𝗰𝘂𝘀𝘀𝗶𝗼𝗻, an 𝗮𝘀𝘁𝗿𝗼𝗽𝗵𝗼𝘁𝗼𝗴𝗿𝗮𝗽𝗵𝘆 𝘄𝗼𝗿𝗸𝘀𝗵𝗼𝗽, and more. Discover more about black holes, dark matter, and dark energy, and ask your questions to experts in astronomy.Tickets are $5 per person, or free for post-secondary students (requires valid student number). You can join our annual raffle, with four tickets for $3.
Book your tickets at asxsociety.com