Trivia Night: October 26th 6:30-7:00pm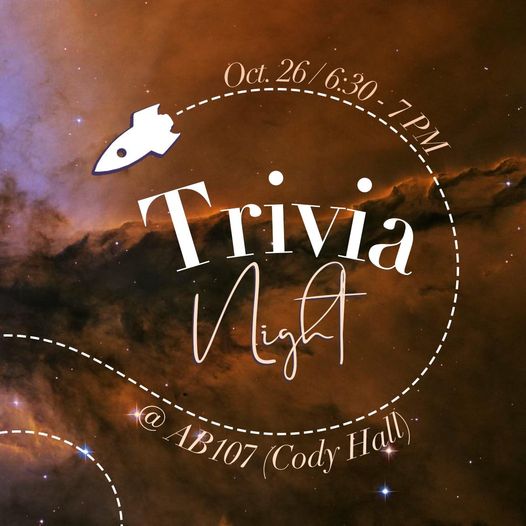 Drop in for a fun Trivia Night on the 26th October from 6:30 to 7pm.

AB107 (Cody Hall), 50 St. George st.
Theme: general astronomy

The trivia will be held via Kahoot (please have your devices ready) and there will be prizes!!! No admission charge.