ASX Movie Night!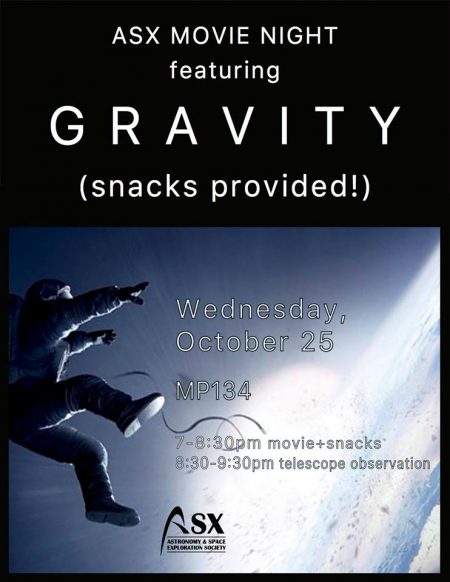 ** This event is FREE and open to everyone **
Come join us 7:00-8:30PM on Wednesday, October 25th for a showing of the movie Gravity (2013) starring Sandra Bullock and George Clooney! Snacks will be provided, and there will be an optional telescope observing session following the movie from 8:30-9:30 PM.
Location: 7:00PM at McLennan Physical Laboratories (MP), Room 134
(Optional) Telescope observing: 8:30 PM on 14th floor of MP (weather permitting) –you will be guided to the telescopes.