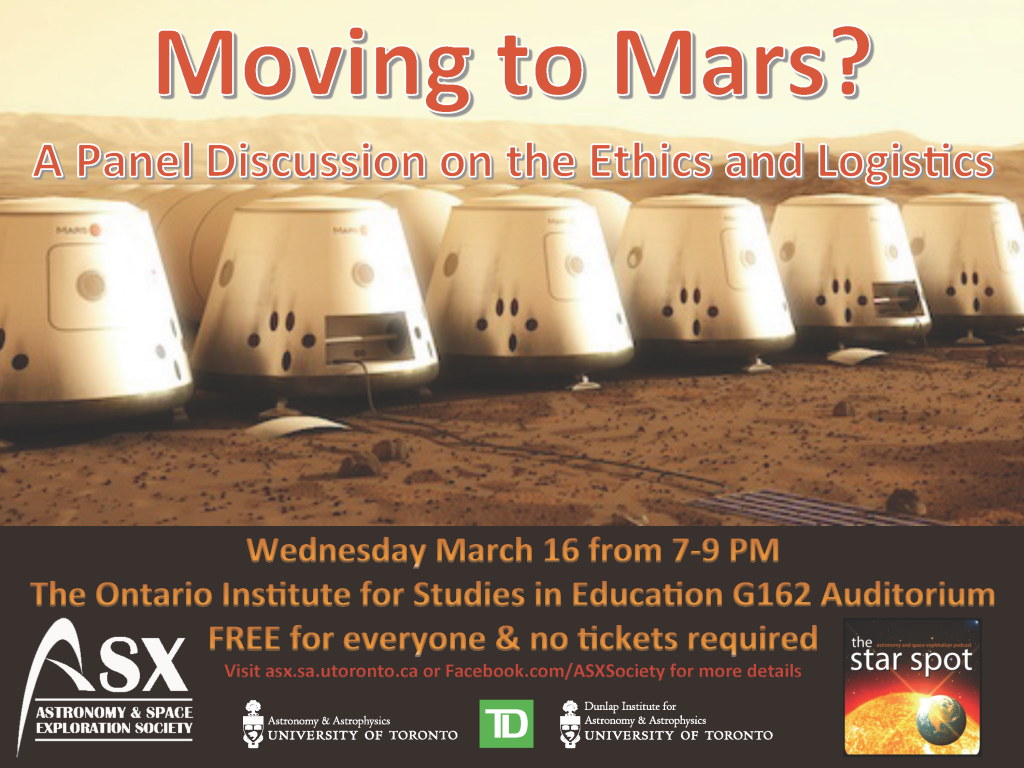 Moving to Mars? A Panel Discussion on the Ethics and Logistics, co-presented by ASX and The Star Spot.
Human survival depends on planetary settlement. While Mars is the top candidate for hosting human settlers, significant ethical and logistical controversies surround the prospect of sending humans to the Red Planet. ASX has assembled a team of experts to examine those questions. Is there an ethical way to put humans on Mars? Can we search for Martian life without harming it? Are there any contemporary projects that could feasibly send humans to Mars? If not, when will we be able to launch a Mars mission? And does Canada have a role in the future of space travel and planetary settlement?
We have assembled panelists with a wide range of backgrounds to cover the most pressing questions about Martian settlement, a topic with a serious impact on the survival of our species. We will be announcing each of them shortly, so stay tuned!