February 2016: Picture of the Month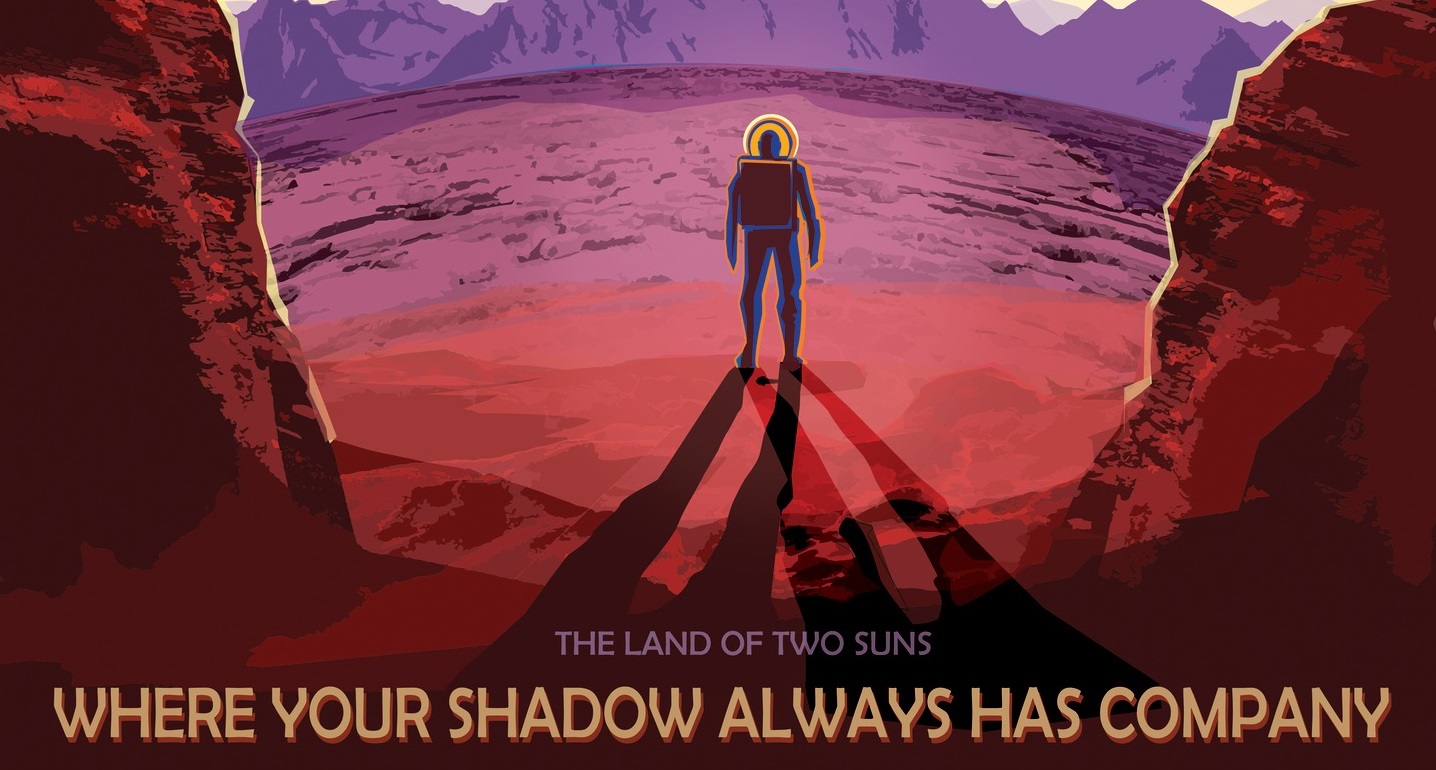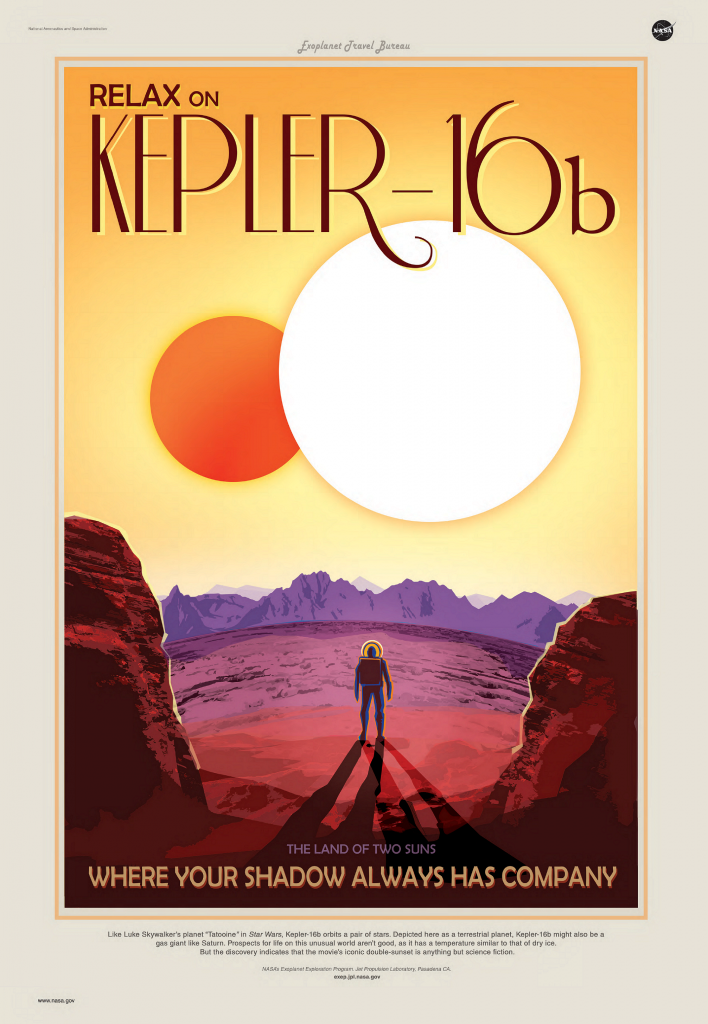 Although space travel is not yet possible, consider visiting the planet Kepler-16b in a binary star system. Kepler-16b is the first discovered circumbinary planet, detected in a wide 229 day orbit around a close pair of cool, low-mass stars some 200 light-years away. It was detected by observing a slight dimming in the light curve from the planet transit. One would think that this world would be similar to a Tatooine-like terrestrial desert world, but it is believed to be a cold, uninhabitable planet…so be warned.
Interested in more travel destinations? Check out Visions of the Future!