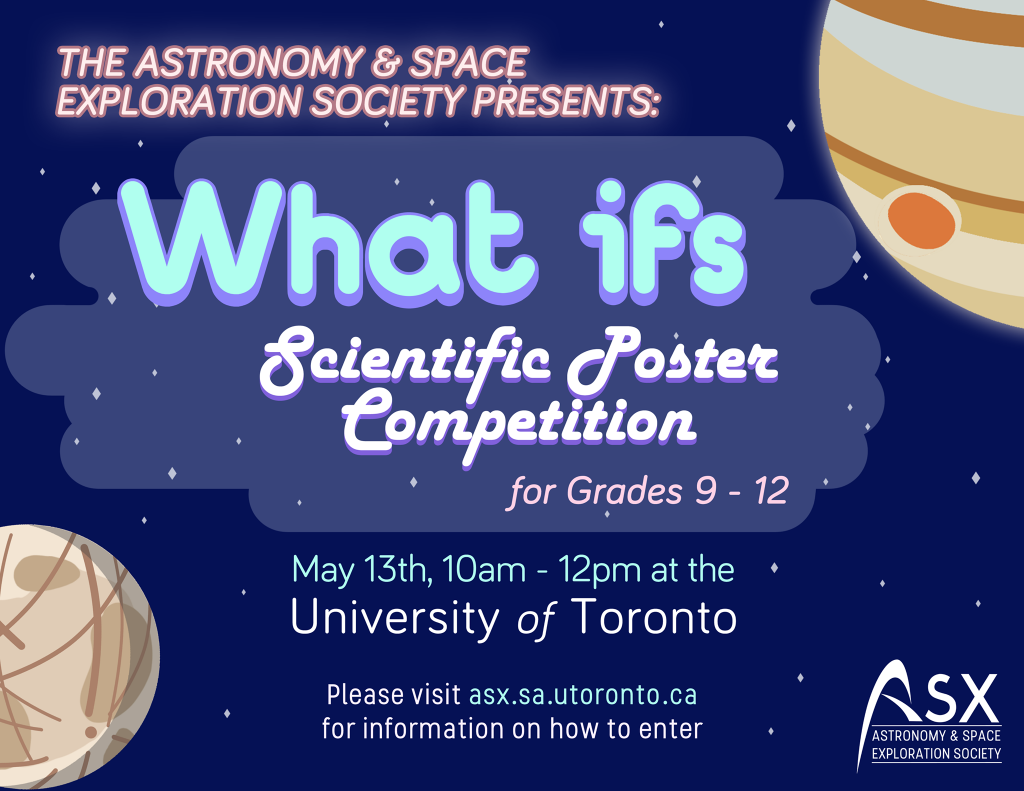 What ifs Scientific Poster Competition is a competition organized by the Astronomy and Space
Exploration Society (ASX). ASX is a non-profit organization run by the University of Toronto
space community in Ontario, Canada. ASX's purpose is to educate, excite, and inspire students,
professionals, and the general public about astronomy and space.
The aim of the competition is to provide students in grades 9-12 with an opportunity to explore
the field of astronomy and space science. Students will investigate a topic from an active research
area and share their work with other space enthusiasts.
Students can choose to work individually or form a team with a maximum of three members.
(Note: only one person in the team needs to fill out the registration form, but they will need to
provide names and email addresses of the other team members.) Students may work with students
in different grades (9-12) and from different schools, if they would like.