Apply to be an ASX Executive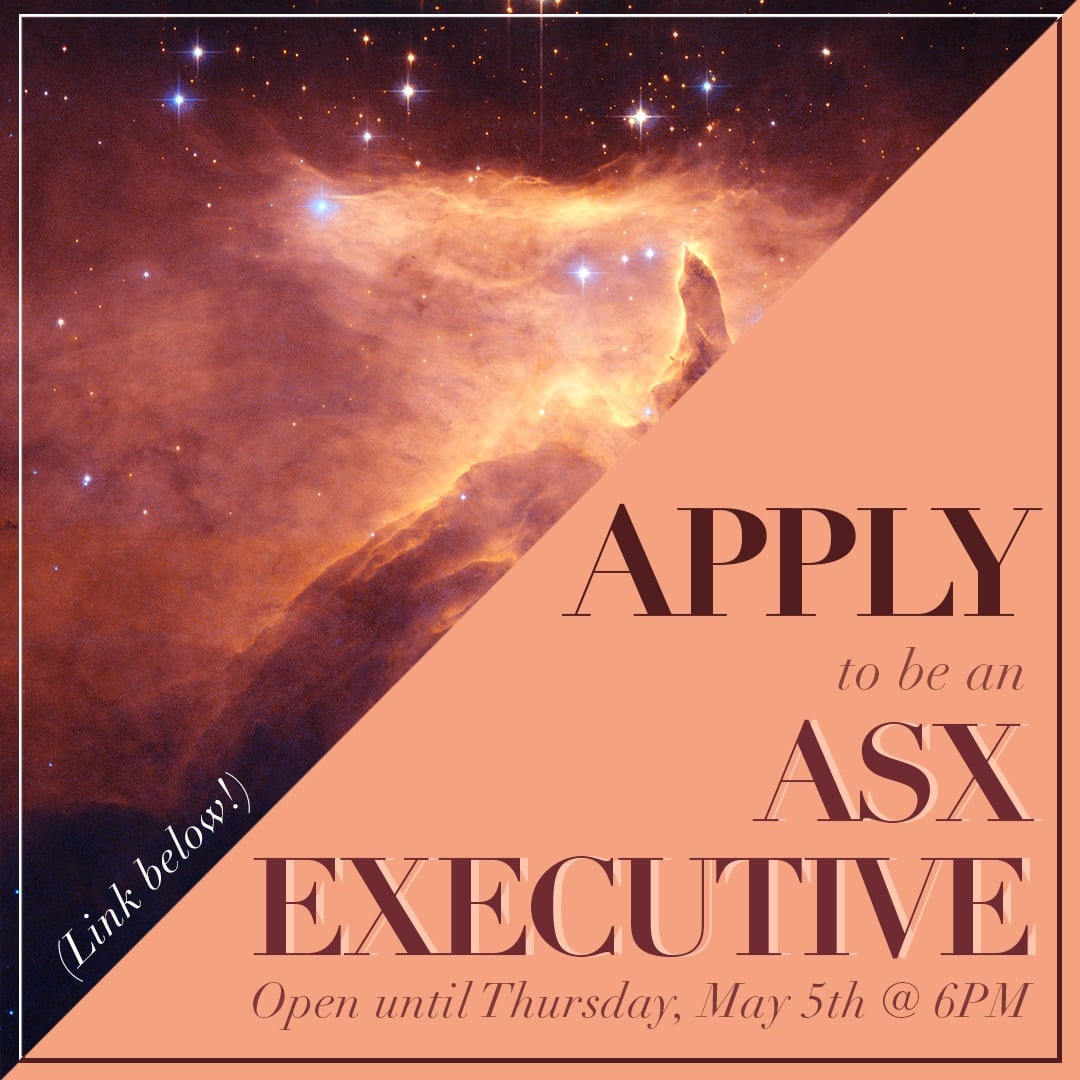 Interested in an executive position to help promote public education in astronomy? The Astronomy and Space Exploration Society at the University of Toronto is currently recruiting new executives for the upcoming year, including positions in photo and video!
You may apply for a maximum of three positions. For each position, you must write a brief statement (250 word maximum) explaining why you want the role and why you are qualified.
The deadline for applications is May 5th at 6PM.
All applications for each position will be compiled into a Google form, and elections for the new executive team will take place during the following window: May 6th, 6PM – May 7th, 6PM.
SPECIAL CONSIDERATIONS FOR CERTAIN ROLES:
-Those running for the position of secretary have at least one nomination from a current ASX member (i.e. an individual on our mailing list).
-Those running for the positions of vice-president and president must have at least two nominations from current ASX members, and must have already been on the ASX executive team for at least 6 months. Nominations can be emailed to space.society@studentorg.utoronto.ca.
-Those running for graphic designer, or photographer must have relevant graphic design/photography/video editing experience. This will be confirmed by the ASX executive team once the elections have concluded. Those without the relevant experience will be unable to take on the role, even if they have won the election.
How to apply:
Read a full list of available positions and descriptions can be found here
To apply, please fill out the form here
Have questions? You can contact us at space.society@studentorg.utoronto.ca, or via Messenger on our Facebook page.