Space Trivia — Radio Astronomy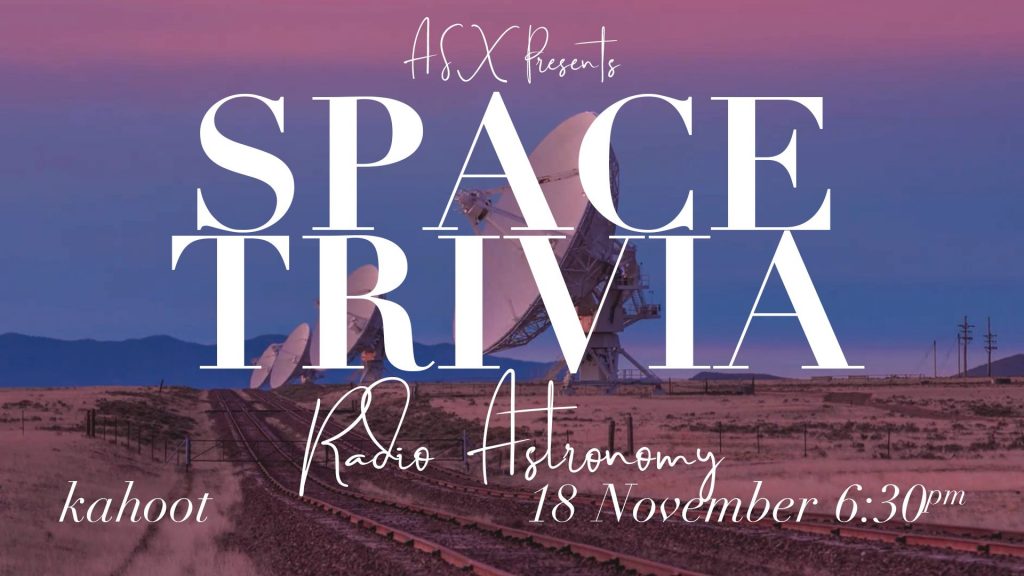 Interested in another round of Trivia, drawn from our October Star Talk on radio astronomy? Join the ASX for a fun round of Kahoot! on November 18 at 6:30 pm!You can play alone or with a team of friends, and we'll keep score — neat prizes will be available for the top players.
Zoom link to be announced!