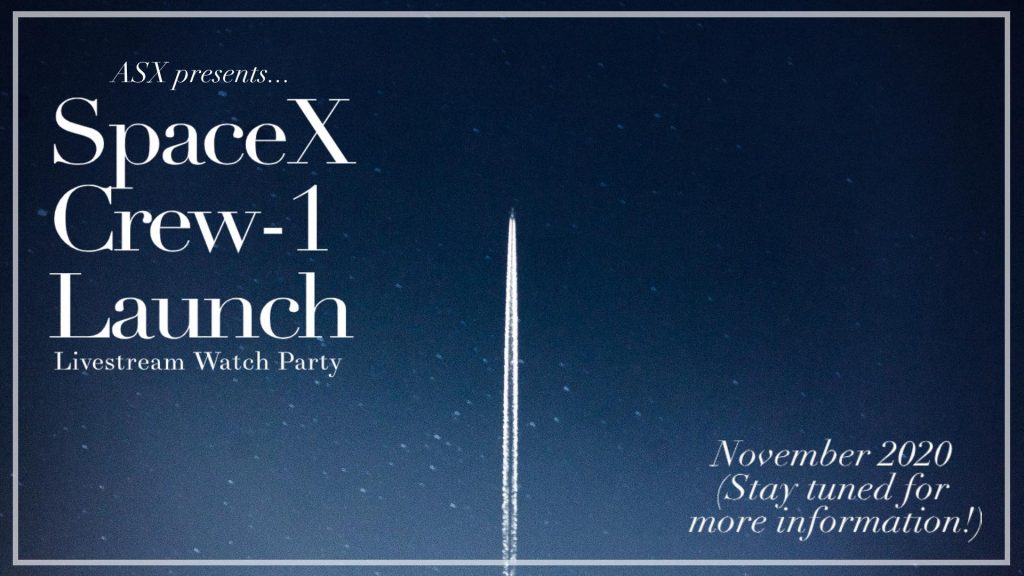 Time and Date: Sunday, November 15, 7:27 pm EST (Livestream starts at 7 pm)
Want to watch history? SpaceX's first operational crewed mission to the International Space Station — carrying three NASA astronauts and one JAXA astronaut for a six-month mission — will launch as the flight named Crew-1.
Join the ASX for a livestream with chat in early-to-mid November (November 30 is a placeholder; launch date is yet-to-be-announced by NASA)!
Read more background on NASA's blog at: https://blogs.nasa.gov/…/nasa-spacex-crew-1-launch-update/

Zoom Link: https://utoronto.zoom.us/j/8122289546?pwd=SGJsWHZMMlVEY0ptbnBVYi9kZ2s3UT09