18th Annual Symposium: Stellar Spectacles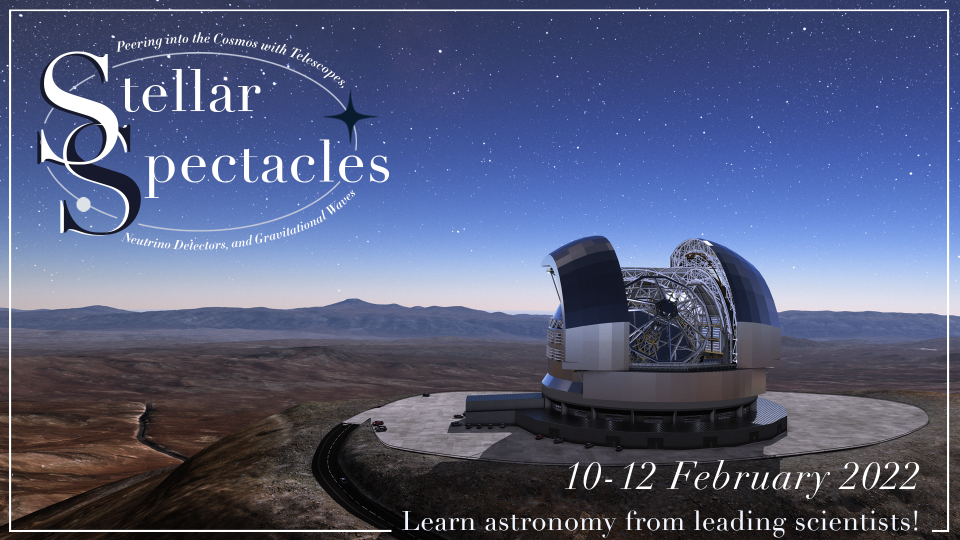 Curious about the stellar spectacles that astronomers use to examine the universe? Learn more about an upcoming conference with leading astronomy experts from February 10–12!
Researchers at the frontier of space research and exploration are set to speak at the Astronomy and Space Exploration Society's 18th annual symposium — themed "Stellar Spectacles: Peering into the Cosmos with Telescopes, Neutrino Detectors, and Gravitational Waves." Learn more and purchase a ticket here!